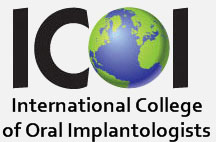 Dr. Shoemaker has the privilege of being asked to be the main podium host during the scientific programs at the International Congress of Oral Implantologists February 27th -29th 2020 in Houston, Texas. Being invited to participate  in the symposium is a great  honor and Dr Shoemaker looks forward to collaborating with his peers.
Advanced and Experienced Dentist in Sherman, TX
Looking for a dentist that not only makes you a priority, but provides you with top-notch and highly advanced dentistry services? Welcome to John Shoemaker, DDS, DICOI, General, Implant and Sedation Dentistry, where our down-home charm and technical training have made us the best dental practice in the Sherman, TX area for over 30 years!
We look at every patient as completely unique—all treatment plans are personalized to you! We believe in treating the whole person and emphatically believe oral health has a strong correlation to overall health.
Our Advanced Dentistry Helps Extreme Dental Cases
Have you been told by other dentists that you can't be helped? This is where Dr. Shoemaker, DDS, DICOI, gladly steps in. We take the most complicated cases imaginable—broken teeth, extreme decay, periodontal disease, missing teeth—we take it all! Dr. Shoemaker is in the business of restoring smiles, and has the vast experience to do so. One of the first dentists to go through the esteemed Misch Institute, Dr. Shoemaker is a dental implant expert ready and willing to transform your smile and bring some normalcy back into your life. Dr. Shoemaker puts an emphasis on continuing education for himself and his staff.
Advanced Full-Service Dentistry in Sherman, TX
We pride ourselves on being a full-service practice, providing everything you need for optimal oral health.
This means we are a one-stop shop for cleanings, fillings, smile makeovers, extractions, root canals, dental implant surgery and placement of the final restoration. We really do it all!
Dr. Shoemaker  is a member if the American Dental Association. He Has obtained the highest level of recognition as a Diplomat with the  International congress of Implantologist. Ranking him 1 of 45 dentist in the state with this honor.

Dental Implants
Dental implants are an increasingly popular tooth replacement treatment thanks to their oral health benefits and impressive longevity. Convenient and natural-looking, patients can enjoy the low maintenance care of implants without sacrificing their daily enjoyments.

Dentures
For patients missing one or more teeth, dentures are recommended to fill the gaps with durable, natural-looking prosthetics. Simple to use and clean, dentures allow the comfort of a removable prosthetic that maintains that winning smile at the same time.

Cosmetic Dentistry
Dr. Shoemaker offers a variety of cosmetic dentistry procedures to whiten, brighten, or repair your smile. From teeth whitening to fillings, these procedures are designed to enhance your smile while retaining form and function for your everyday needs.

Sedation Dentistry
We never want a patient to feel nervous for their appointment. We offer a host of sedation treatments for patients who experience heightened anxiety at our practice. These options are designed to ease the stress and help you relax while you're in the chair.