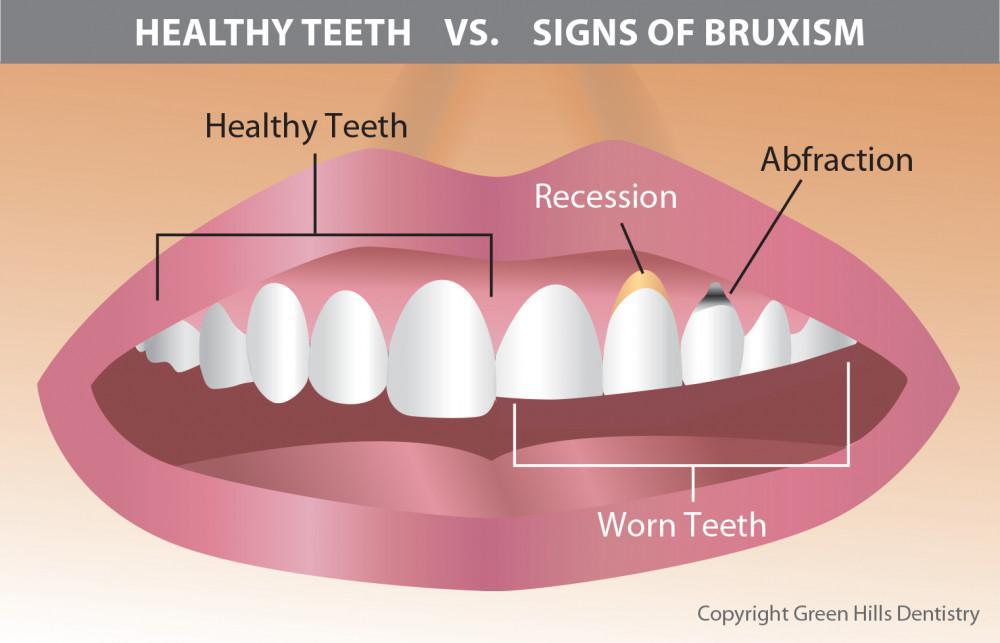 Bruxism (Teeth Grinding)
What is bruxism?
Bruxism is the condition where a person grinds or clenches their teeth.  This can occur during sleep or even during the day, most people are unconscious of the fact they are doing this.
What are the symptoms of bruxism?
Tooth fracture, chips, loose or flat (enamel wear) teeth
Sensitivity to hot, cold and sweets
Tired or tight jaw muscles
Clicking noise when opening or closing your mouth
Pain in the ear
Headache located in the temple area
Indentions on your tongue
Sore spots inside your mouth from chewing on your cheeks
Waking your partner with sounds of grinding or clenching
What causes bruxism?
Asthma, upper airway infections, sleep apnea, depression, anxiety disorders and stress can all cause bruxism.
Does bruxism require treatment?
Sometimes bruxism requires treatment. Your dentist can make you a nightguard to help prevent grinding during sleep. While this helps most of the time, severe cases can lead to jaw disorders like TMJ (Temporomandibular Joint), headaches and other more serious problems that require a specialist for further treatment.
Stress and anxiety management can help relieve bruxism. To alleviate bruxism naturally stress management techniques like exercise, yoga, meditation and essential oils can help. Make time for relaxing activities you enjoy in order to find a stress coping mechanism that works for you.
For jaw pain try taking a hot shower and massaging the joint for relief. Talk to your dentist about bruxism and the best option for you.