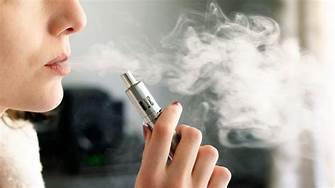 Vaping and the effects on your overall health
Vaping is advertised as a safer alternative to smoking cigarettes, but how true is this advertisement? Several studies have been done over the years asking the same question. Some seem to come to a conclusion that vaping is just as dangerous as smoking while others claim there needs to be additional long-term research while still claiming it as a lesser of two evils.
What Is Vaping?
You can choose vape liquid (juice) and it comes in many flavors and can contain nicotine, flavorings and chemicals. An e-cig will take the liquid and heat it to transform the liquid into a gas. Vapers then inhale these gases and particles into their lungs.
Is Vaping Common?
Vaping is more common among teens. The CDC report notes that 3.2 percent of American adults used e-cigarettes in 2016 and more than 2 million teens (11.3 percent of high school students and 4.3 percent of middle school students) used e-cigarettes that same year.
Most states have vaping laws that are the same regulations as smoking laws; however it does not prevent minors from vaping. This could be due to the advertising along with the flavors provided, Maple Pancake, Vanilla Cupcake and Gummy Bear just to name a few and can be indistinguishable from real candies. The American Association of Poison Control Centers (AAPCC) receives thousands of calls about exposure containing nicotine which can cause nausea, vomiting and dizziness. In serious cases it can lead to life-threatening and severe symptoms such as seizures, decreased heart rate and decreased blood pressure. These symptoms can happen to anyone but due to a child's size they are at an increased risk.
Health Risks of Vaping
Young vapers have complained of bleeding mouths and throats and these sores heal slowly. Research shows that vapors inflame mouth cells in ways that could promote gum disease. This damage can destroy the tissue causing severe gum disease. Most of the e- liquid is made using propylene glycol (PG) as a carrier product which can be found in food processing and some inhalant pharmaceutical products including nicotine. When used orally the breakdown of PG includes acetic acid, lactic acid and propionaldehyde, all of which are toxic to enamel and soft tissue.  Because PG is a hygroscopic product (water molecules in saliva and oral tissue will bond to the PG molecules) it will lead to tissue desiccation, the result of which is xerostomia or "dry mouth," which is shown to lead to an increase in cavities, gum disease and other oral health issues.
Vaping doesn't just affect the mouth cavity! It affects the whole body! As noted above vaping can cause slow healing on wounds and even irritate the lungs causing a "smokers cough". Along with respiratory problems people can develop gastrointestinal conditions, heart problems, nicotine poisoning and injury caused by e-cigarette battery explosions.
The U.S. Surgeon General says e-cigarette use is just as addictive as regular cigarettes. They also warn e-cigarettes can alter brain development, mood, behavior, attention and learning in children and teens.
Get the Word Out About Vaping Health Risks
Some companies and medical insurances have wellness programs that people can utilize for free to help lower disease risks, improve health, wellness and productivity in the workplace. Talk to your doctor about the risks and hidden dangers of e-cigarettes.
References:
Tobacco and Liquid Nicotine. (n.d.). Retrieved April 18, 2019, from https://aapcc.org/prevention/tobacco-liquid-nicotine
Know the Risks of E-cigarettes for Young People | Know the Risks: E-cigarettes & Young People | U.S. Surgeon General's Report. (n.d.). Retrieved April 18, 2019, from https://e-cigarettes.surgeongeneral.gov/knowtherisks.html#risks
Intangible Benefits That Boost Employee Retention. (2017, October 24). Retrieved April 18, 2019, from https://benefitsbridge.unitedconcordia.com/intangible-benefits-that-boost-employee-retention/
Froum, S. (2019, January 10). Vaping and oral health: It's worse than you think. Retrieved April 18, 2019, from https://www.perioimplantadvisory.com/articles/2019/01/vaping-and-oral-health-it-s-worse-than-you-think.html
Collins, J. (2016, June 28). The oral effects of vaping: Patient education. Retrieved April 18, 2019, from https://www.dentistryiq.com/articles/2016/06/the-oral-effects-of-vaping-patient-education.html