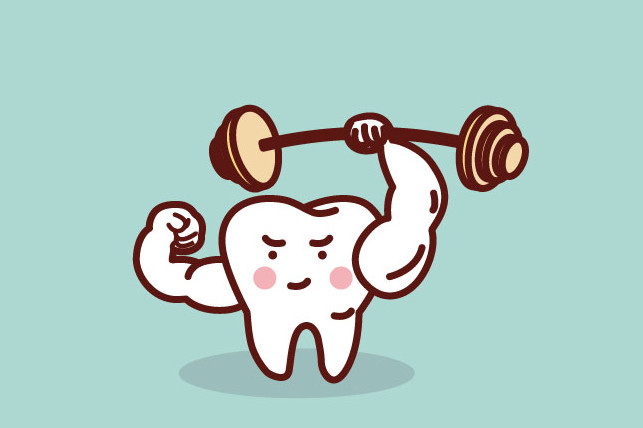 Surprising Foods That Are Actually Good For Your Teeth!!
We all know there are foods to avoid because they damage your teeth (HELLO citrus fruits and sodas) but have you ever thought about foods that are GOOD for your teeth? Here are some yummy "tooth healthy" foods to add to your diet.
Green Tea
Green tea is known for many health benefits. Rich in antioxidant EGCC, it also has powerful antibacterial properties. Green tea promotes tooth remineralization of enamel with its low acidity. For a punch of antioxidants try matcha powder to make your own tea and you can even add it to your yogurt or smoothies.
Salmon
Salmon is full of Omega Fatty acids making it a heart healthy food. But with a significant level of Vitamin D and calcium it is also good for your teeth! Calcium strengthens bones and teeth and vitamin D helps the intestines to absorb the calcium in turn keeping your teeth healthy! What a SUPER food!
Strawberries
Strawberries have malic acid which is considered a natural whitener for enamel. Even though strawberries are red and tend to stain fabrics they actually help keep your teeth free of stains! Eat in moderation as this fruit is highly acidic. Remember to rinse with water and floss after eating to get those pesky seeds out from in between your teeth.
Cheese
Cheese is obviously known for the calcium that keeps your teeth and bones strong but it also has other benefits for your oral health.
High in phosphates which keep bones and teeth healthy much like calcium!
Balances pH levels in your body. A low pH level can lead to a buildup of acids in your mouth including harmful bacteria. Cheese helps produce more saliva that will increase your pH levels in your mouth and lessen your chance for getting cavities in your teeth.
Celery
Celery gives your teeth a workout because of how much you need to chew the stalk before you can swallow them, you are taking your teeth to the gym! With all that extra chewing your mouth produces more saliva and that helps kill damaging bacteria that may exist in your mouth. Eating celery will kill germs around your teeth and gums while giving them a nice massage.
Dark Chocolate
Chocolate lovers unite! The cacao in dark chocolate protects you against cavities by strengthening your tooth enamel. Cacao beans contain tannins, polyphenols and flavonoids which are all strong antioxidants that benefit your mouth and teeth. Polyphenols limit the effects of bacteria by neutralizing the microorganisms that cause bad breath and prevent infections in your gums while battling tooth decay. Flavoinoids work to slow tooth decay. In order to receive the benefits dark chocolate has to offer choose a chocolate that has 76% or more cacao content and is low in sugar. The closer the confection is to the bean the better.
Show your dentist your oral health prowess by eating these and other oral healthy foods and amaze them with your flawless oral health.